Soul Music BAR Ali-Ollie!!!!
The name of the restaurant comes from ALI-OLLIE WOODSON, the lead vocalist of The Temptations, a soul singer who I respect and admire.
Opened in Ebisu in August 2005.
In November 2007, Mr. Ali-Oli Woodson visited our store for the first time and wrote an oversized signature on the back counter. After that, he visited us several times when he came to Japan, but he passed away in 2010 due to a deterioration of his chronic illness.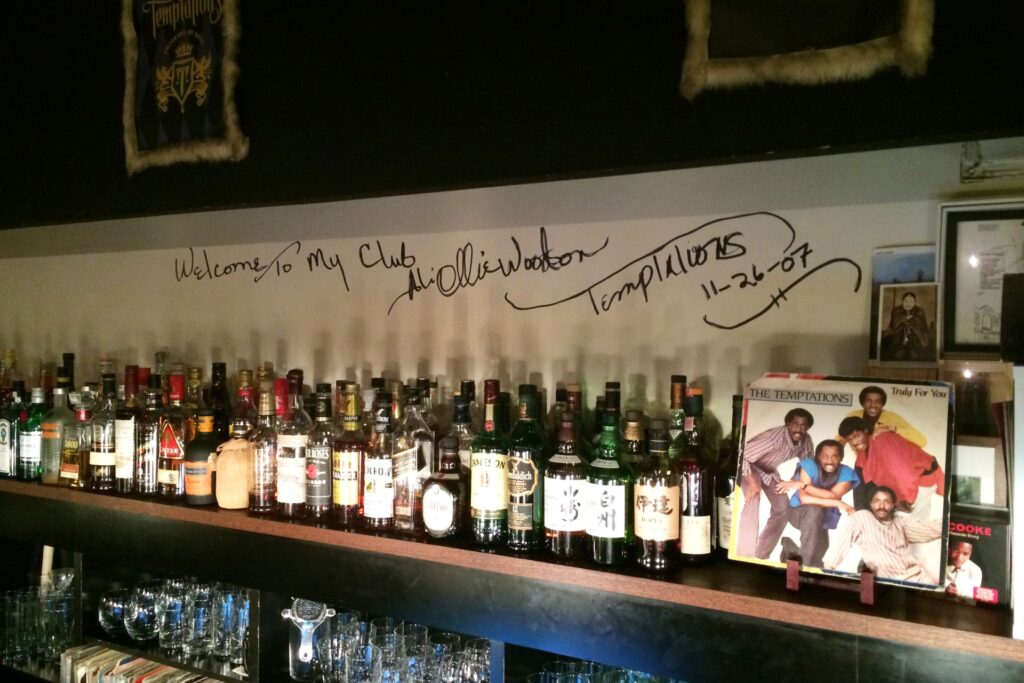 After that, when the tenant building was rebuilt, it moved to its current location in Gotanda in 2017.
In order to carry on his will, I cut out the wall on which he wrote the above-mentioned signature, and now it is installed in the counterback.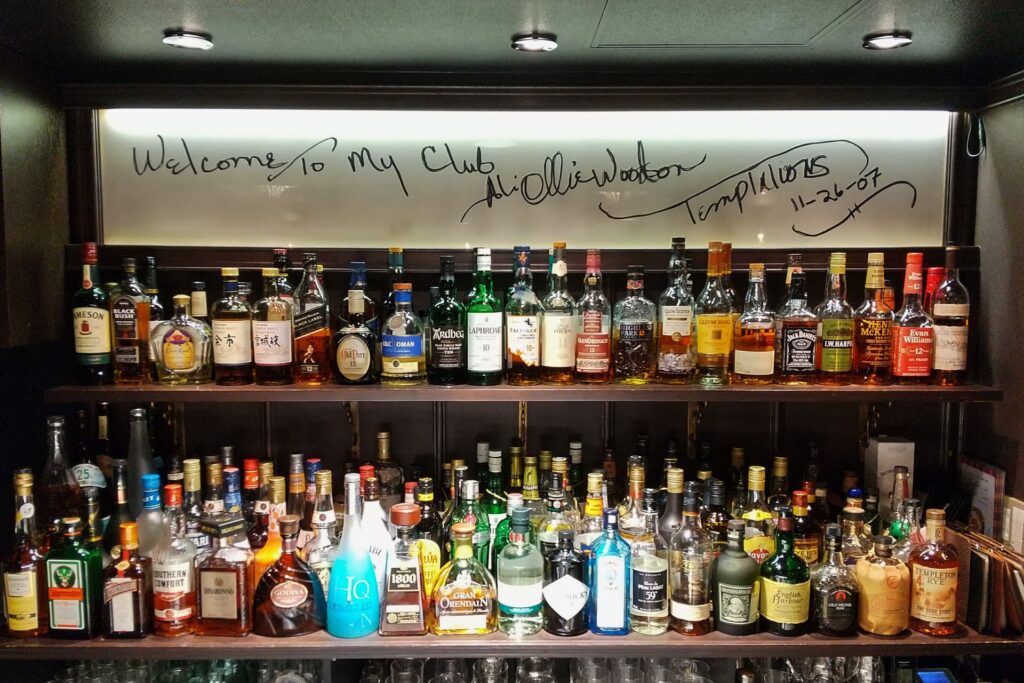 Concept
There are various names such as soul bar, music bar, record bar, etc., but our shop selects songs one by one with analog records as "Seoul Music Bar".
It is my hope that this space will be a place where drinking and conversation become even more enjoyable, a third space between where you live and where you work, and where everyone can feel at peace.
Vinyl Records
We have carefully selected analog records such as soul, funk, and R&B from the 60's to the late 80's.
Liquors
We have more than 100 types of whiskey, rum, and more.
Those who want to discover their new favorite sake!
Please feel free to come by and ask us.
I will be happy to help you. If you are a beginner, please feel free to contact us.
We also have a female staff stationed at our restaurant, so don't be afraid to drink alone as a female!
Staff
The master and two female staff members are almost unchanged since the opening.
They're not relatives, but they all happen to be related to Tohoku (Miyagi, Iwate, Akita).
It will be nearly 20 years soon, so we have received compliments (?) from customers who have visited more than once, saying that it is a homely atmosphere that does not make you feel uncomfortable.